Baltic Association of the History and Philosophy of Science
Saltoniškių 58, LT 08105, Vilnius, Lithuania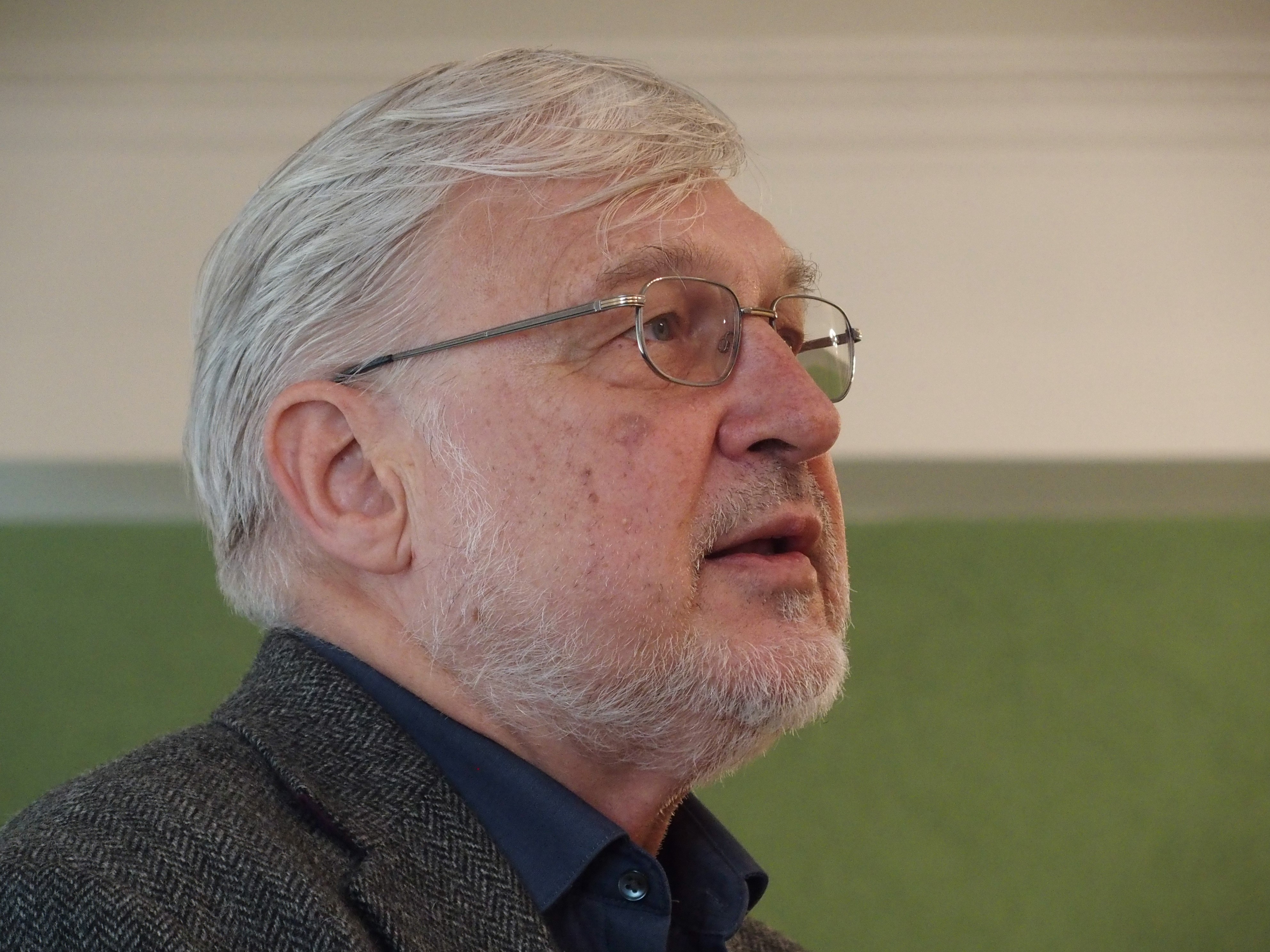 Dr. Ramūnas Kondratas,
President since 2019 March  
During the annual meeting (Scientia et historia) of the Lithuanian Association of the History and Philosophy of Science on 28–29 March 2019 in Vilnius, Dr. Ramūnas Kondratas was elected the new president of the Association. He took the place of the long-term president Prof. Juozapas Algimantas Krikštopaitis who passed away on 10 November 2018. Here is a short biography of the Association's new president:
DR. RAMŪNAS KONDRATAS was born in Germany (1948) and came to the United States with his parents in 1952. He received his higher education at Harvard University: BA (1970), MA (1971) and Ph.D. in the History of Science (1977). From 1977–2008, he was curator of the medical sciences collections as well as Chair of the Division of Science, Medicine and Society and Head Curator of the History Department at the Smithsonian Instititution's National Museum of American History in Washington DC. Since 2008, he is curator emeritus. His research specialties at the museum were the history of public health, pharmacy and the biomedical sciences; video and oral history documentation of biomedical instrumentation and biotechnology. He has published broadly in the history of science, medicine, and technology. He is an active member, founder and president of over a dozen international and national professional organizations. He has lectured widely, served on editorial boards and as consultant to numerous organizations. He has been responsible for many exhibitions on various topics in the history of healthcare, and has made significant contributions to the national medical collections at the National Museum of American History.
In 2008, he returned to Lithuania – the land of his parents and ancestors. He helped found the Vilnius University Museum and since its opening in 2010 has been its director. In Lithuania, his research and publications have focused on the history of medicine and pharmacy in Lithuania as well as on the history of Vilnius University and its cultural heritage. Currently, he serves on the board of ICOM Lithuania, as Assistant Chair of the Immovable Cultural Heritage Experts' Council, which is part of the Department of Cultural Heritage under the Ministry of Culture, and as member of the UNESCO Memory of the World Program's Lithuanian Committee. He is the founder and president of the Lithuanian Society for the History of Pharmacy and editor of the
Vilnius Medical History Almanac
.